Workshop on Human Resource Development - Contemporary Issues & Challenges for Government Officers, Establishment Division, Management Services Wing, Government of Pakistan (28th-30th October 2019)
Workshop on Human Resource Development - Contemporary Issues & Challenges for Government Officers, Establishment Division, Management Services Wing, Government of Pakistan (28th-30th October 2019)
Establishment Division – Management Services Wing, Government of Pakistan in collaboration with Human Resource Development Center (HRDC) at Institute of Administrative Sciences (IAS), University of the Punjab conducted a three day workshop on Human Resource Development contemporary issues and challenges. The workshop was inaugurated with warm welcome notes by the Incharge Director IAS – Dr. Kashif Rathore and by the Director Establishment Division – Management Services Wing, Mr. Atif Zulfiqar. The organizing team members from IAS included Dr. Sobia Khurram – Assistant Professor, Mr. Zeeshan Hanif – Lecturer and host for the workshop and Ms. Sameen Zaki – Assistant Registrar at IAS. The training workshop was attended by 27 officers of grade 17 to 19.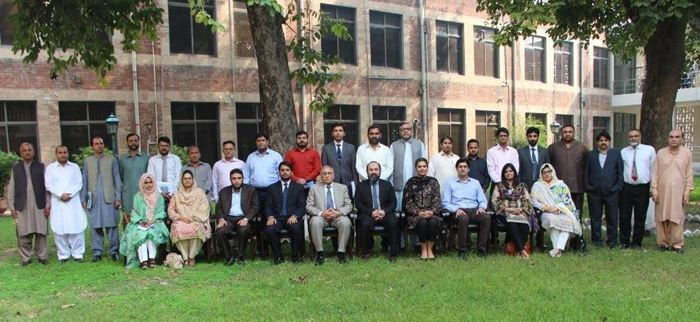 Course participants went through outstanding experience at the workshop with eminent speakers including Mr. Sohail Ahmad – Director Partnerships and Alliances and Professor of Practice at UMT, Mr. Farooq Ahmed Randhawa - Certified HR Professional, Dr. Ali Sajid, an Engineering Management Professional and former head and founding member of NUST, CASE and IBM – UET and now Director LSM, Mr. Asif Mushtaq SPHRi - Director Operations AFAQ and Mr. Abdullah Khan Sumbal – Secretary Finance, Government of the Punjab.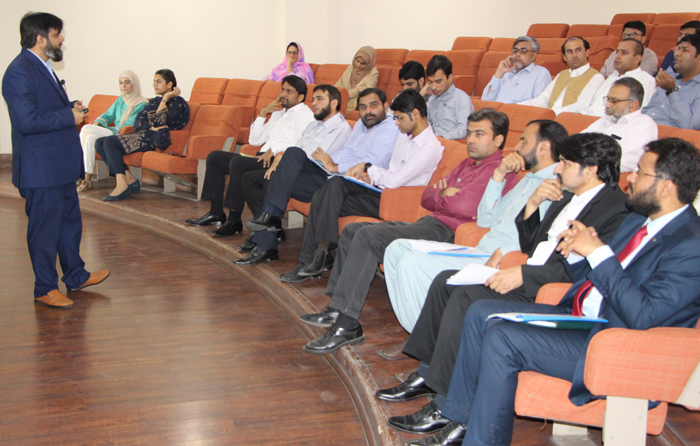 The topics covered were; Introduction to Human Resource Management, Training & Development contemporary requirements, Human Resource Development, Human Resource Planning & Development, Capacity building, Performance Appraisal and Monitoring & Evaluation in the light of Public Sector practices and procedures.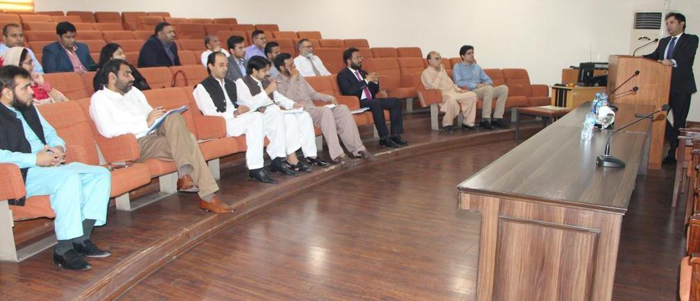 Three day training workshop provided a wonderful social networking opportunity for all the officers, as well as a tremendous learning opportunity in the finest educational environment at University of the Punjab. IAS, being the pioneer institution of Public Administration in the country, has been conducting the workshops for government officials since last many years to promote linkages among the academia, public sector organizations and to bridge the gap between theory & practice through faculty & trainers' exchange.

Upon the closing on third day, the closing remarks were shared by Mr. Atif Zulfiqar, Director, Establishment Division – Management Services Wing, Government of Pakistan. Mr. Atif shared his gratitude to IAS team admiring the collaboration among two institutes; IAS – Establishment Division (Management Services Wing). The certificates were awarded among the participants by Mr. Sohail Ahmad, Dr. Kashif Rathore, Dr. Sobia Khurram and Mr. Atif Zulfiqar followed by a group photo.